Tanuki: new mobile application for the japanese restaurant chain
New version and design Tanuki's app, a net of restaurants of japanese cousine. Know all about their promotions, events and discounts real-time. Also, you are able to order your food and follow it all the way to it's destination.
What's new:
Enter a promo code in order to get a discount in your order;
New profile, where you can save your delivery address, credit card and see your order history;
New section "29 minute mix" available with fast delivery;
New widget "Take advantage", with huge discounts on your orders.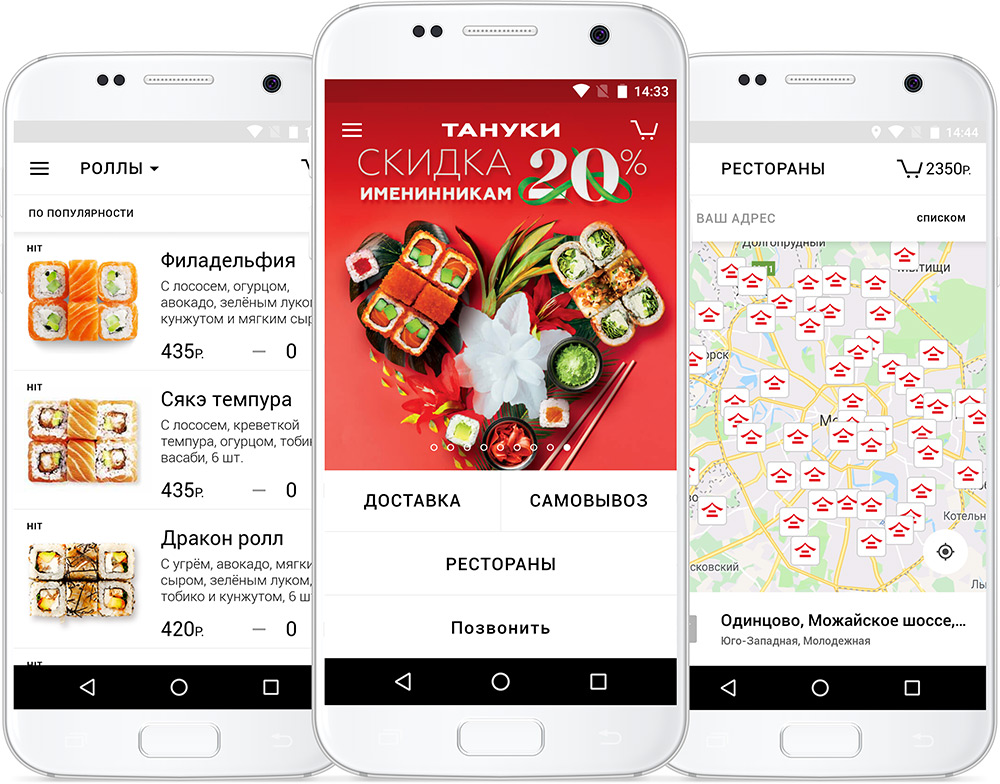 ---
WebGuard: safety for your mobile phone
WebGuard – protection of any mobile device from dangerous sites, data collecting, viruses, advertising. Firewall and a real increase of anonymity in the network, data encryption, and acceleration of the Internet to save money on traffic while working with any browser.
Features:
Blocks all adverts;
Firewall;
Increased the anonymity in the Internet by hiding the real IP and possibility to choose from which country the new IP is from (currently available: Germany, France);
Allows faster downloads and saves money by compressing traffic, ad blocking, rapid domain resolution and other technologies;
Encrypts data for protection when working in open networks (restaurants, conferences, etc.);
Blocks sites that have distributed malicious content, viruses (downloading apps from unknown sources) and fraudulent websites;
Informs when you visit paid web sites;
Keeps your data safe (from banners, social networks, etc.) and hides information about the user.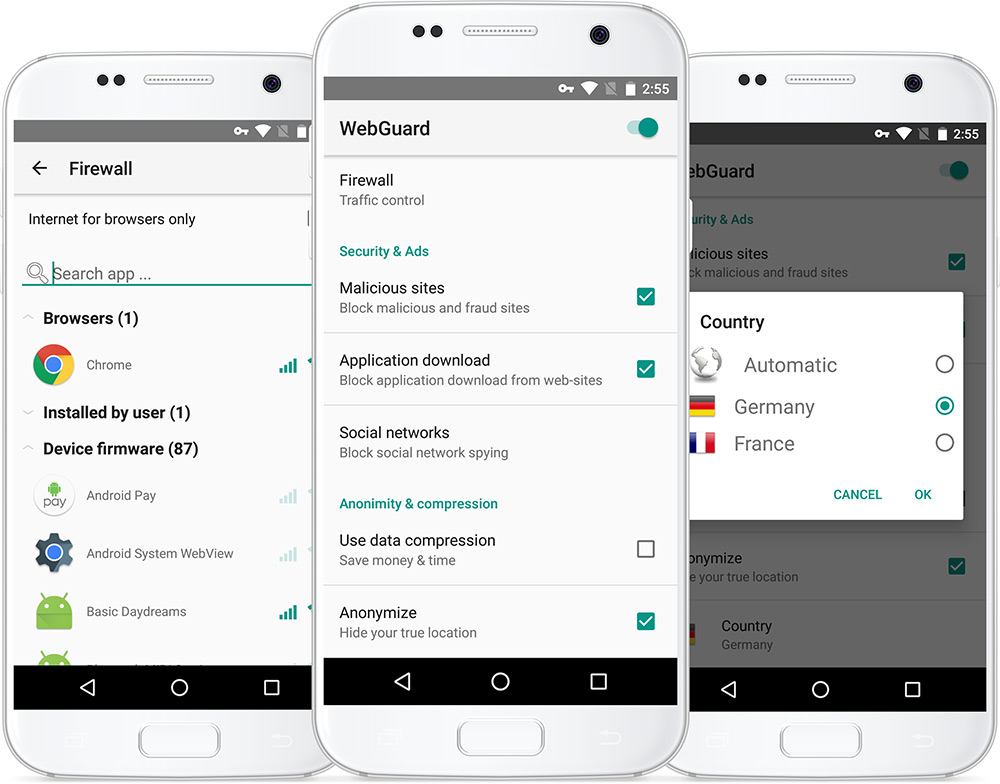 ---
Umbrella: ad blocker for your phone and antivirus
Protect your device form adverts, dangerous sites, surveillance and virus. Improve your internet experience through anonymity and a faster and cheaper internet.
What you get:
Adblocker (web, games, apps);
Firewall & antivirus;
Warns you about paywalled sites;
Hides your activity online;
Protects from sites and ads that collect your data;
Sites load 2x faster.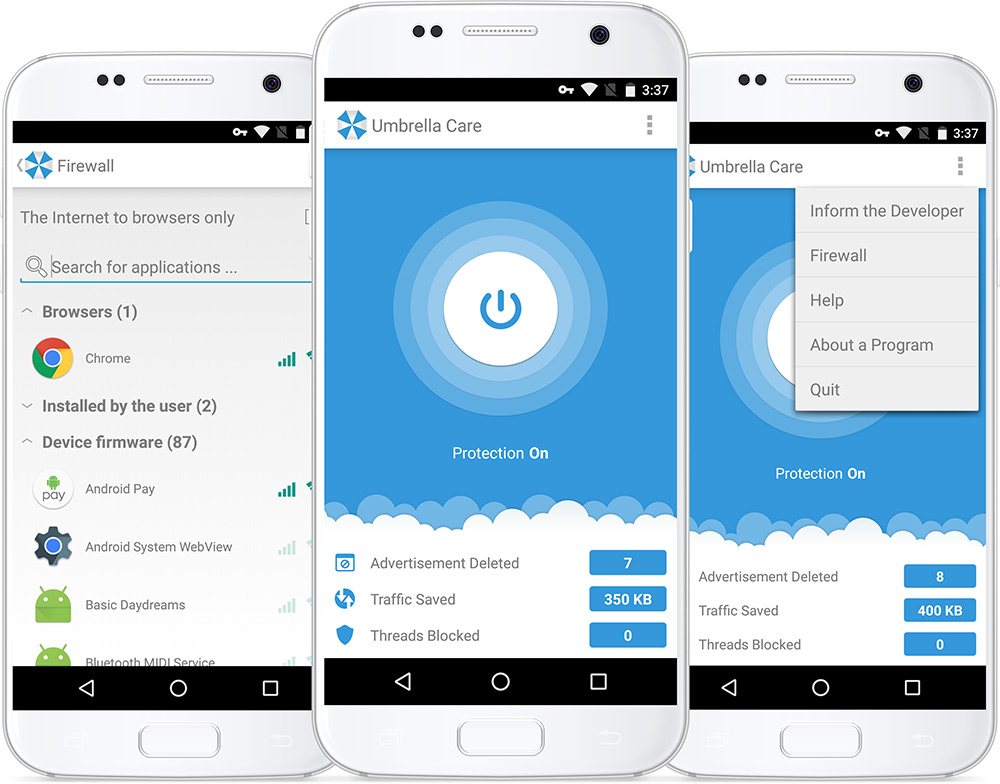 ---
VKTunes: your favourite music always with you
Lightweight and easy to use music player for VKontakte.
You are able to search music easily through keywords, listen to music in the background and get it's lyrics. The music is grouped by artists and albums.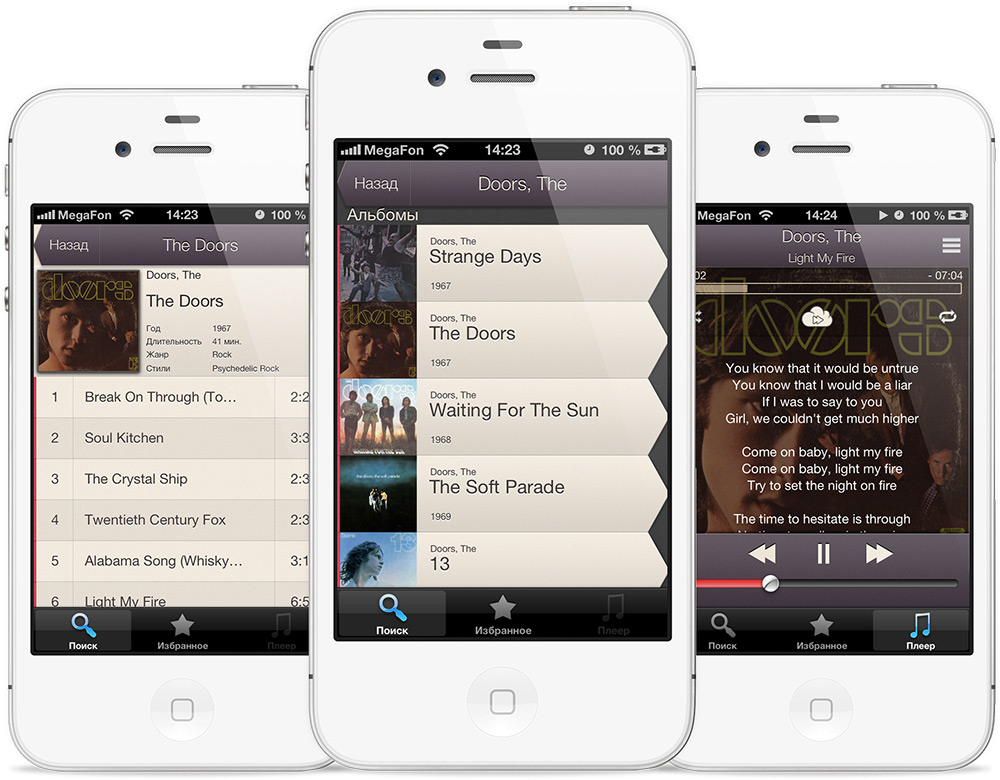 ---
Vichatter: live videochat
You live chat with thousands of people who also like you dream about fun dating.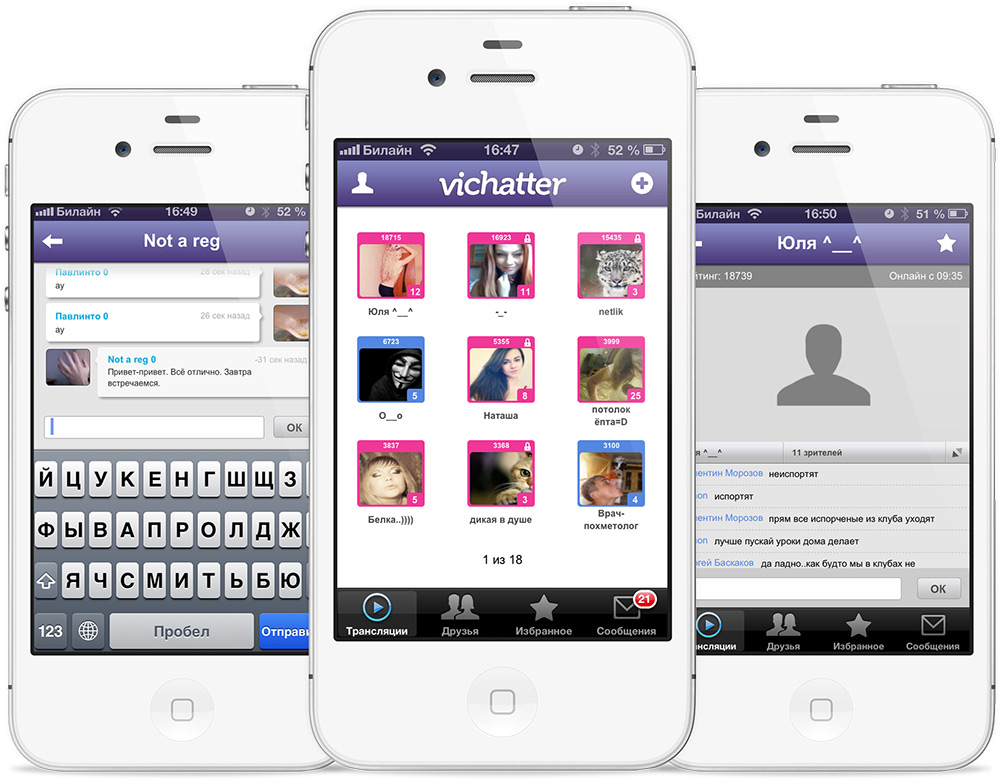 ---
Veterinary Focus: application for the international magazine about veterinary care
Mobile version for Royal Canin's magazine about veterinary care.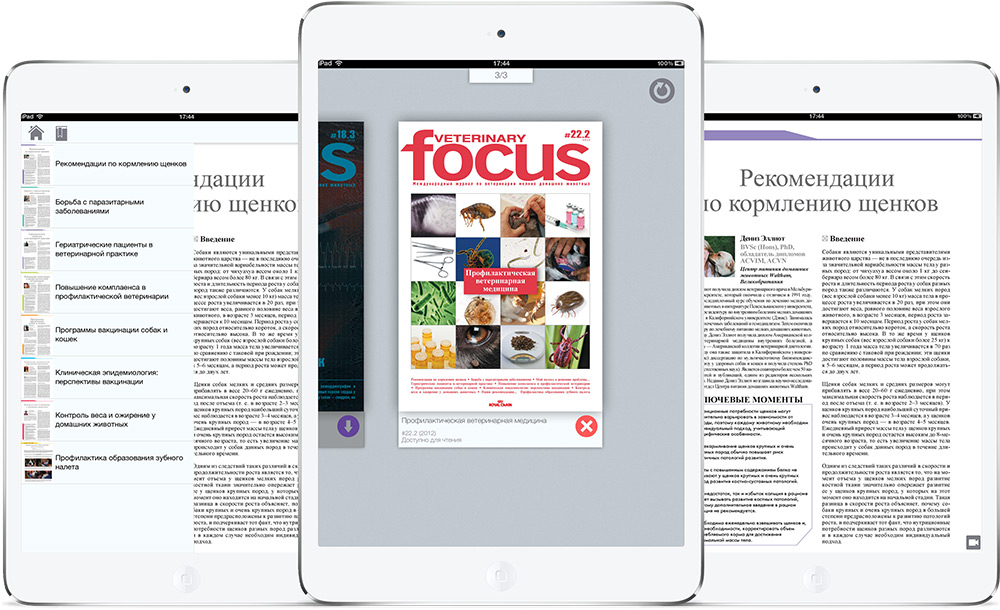 ---
RTG TV: application for the educative TV channel
Russian Travel Guide TV is an educative channel dedicated to travelling around Russia, both from the cultural and the geographical point of view. It has plenty of original content about the culture and art of Russia, with their unique cities and nature and scientific achievements. It has been recognized twice as the best educative channel.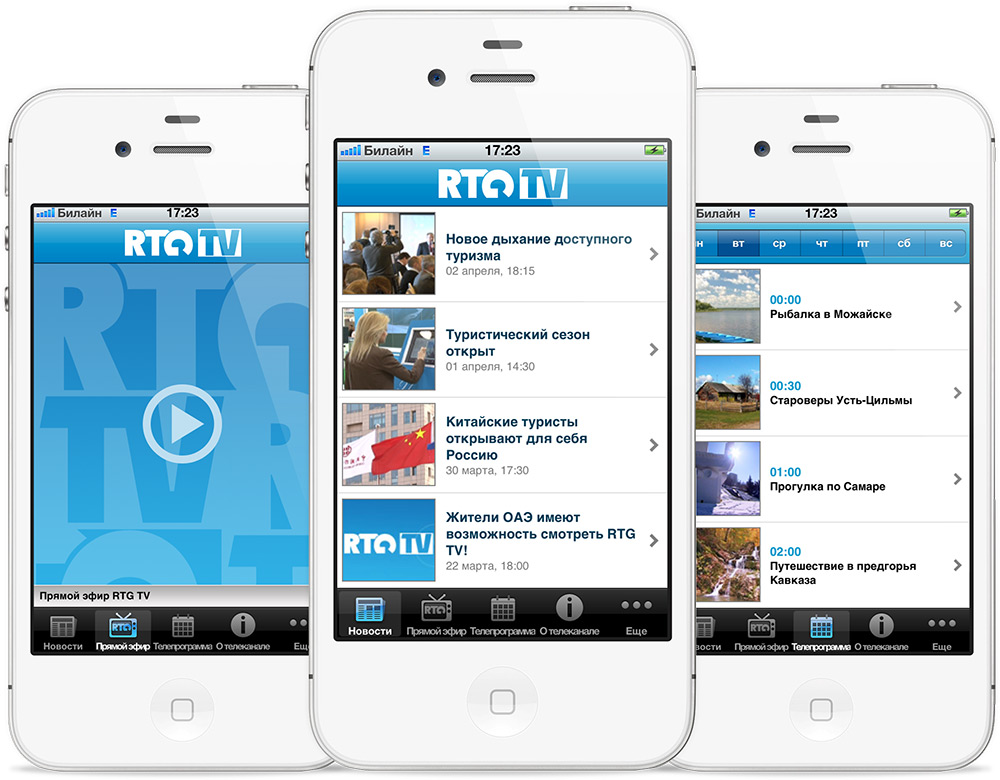 ---
Litfond: application for the polyclinic in Moscow
The Litfond polyclinic is one of the oldest medical institutions in Moscow. It was created in 1936 as an institution that provides medical care to writers and their families's who lived in USSR.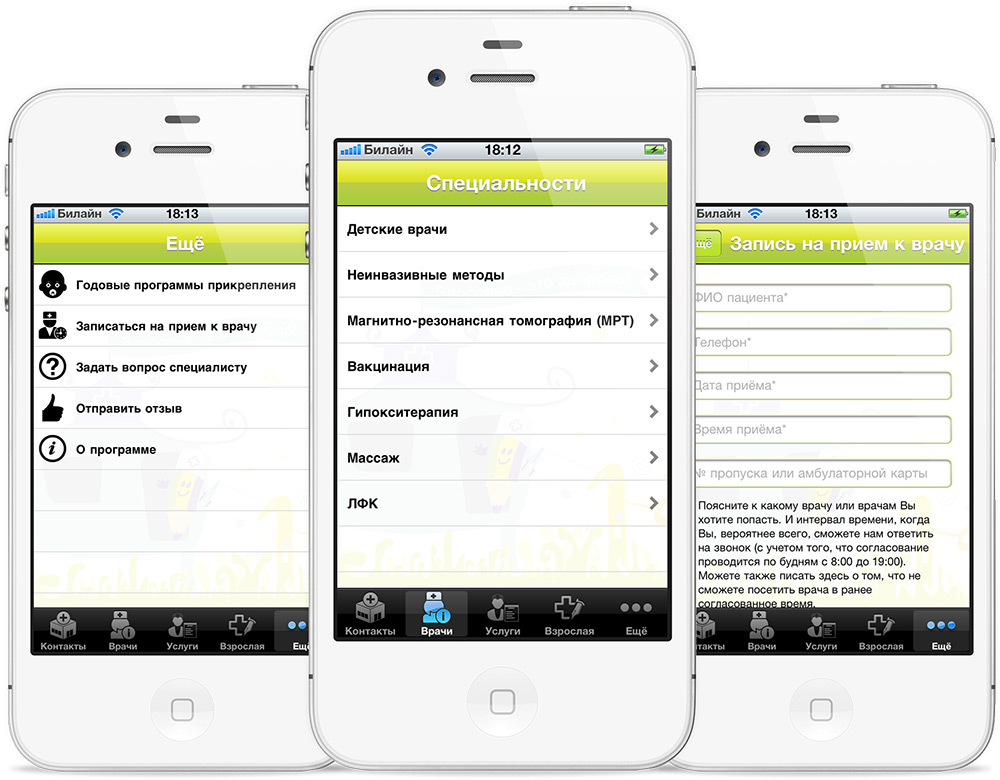 ---
TV Mir: broadcast your favourite channel's shows
TV Mir allows you to watch your favourite TV show whenever you want for free, without ads and without logging in. Commissioned by "First HDTV".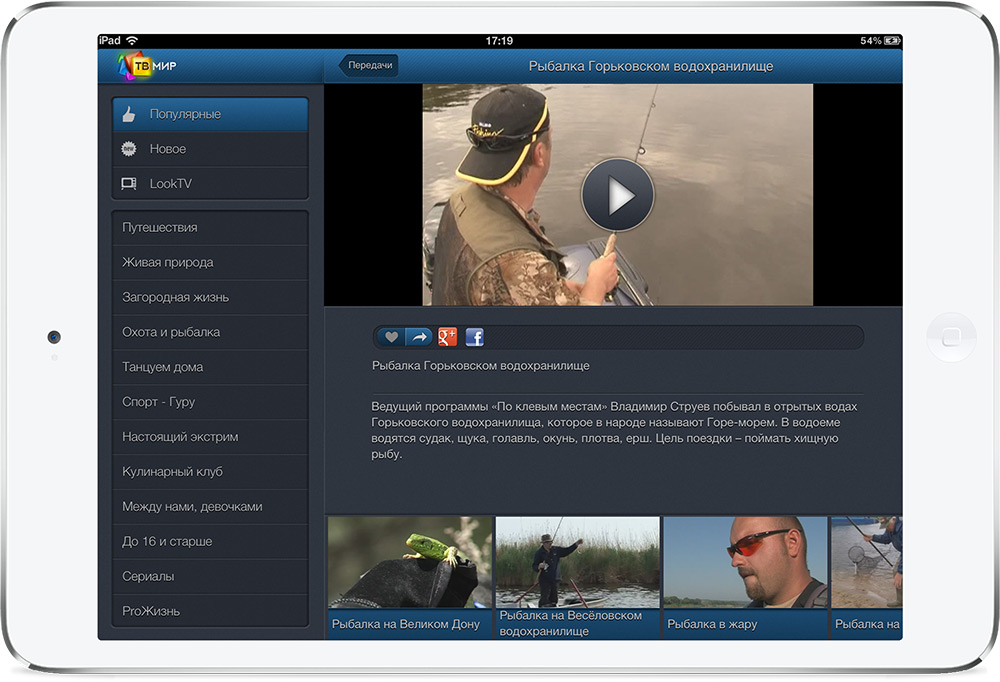 ---
Hunter and Fisher: application for the educative TV channel
This app allows the fans of hunting and fishing to watch their favourite shows for free, whenever you want and without adverts. Video broadcast for channels like "Hunter and Fisherman": "The secrets of fishing", "Underwater hunting", "Home fishing", "Home hunting", "Hunter's encyclopedia"… Commissioned by "First HDTV".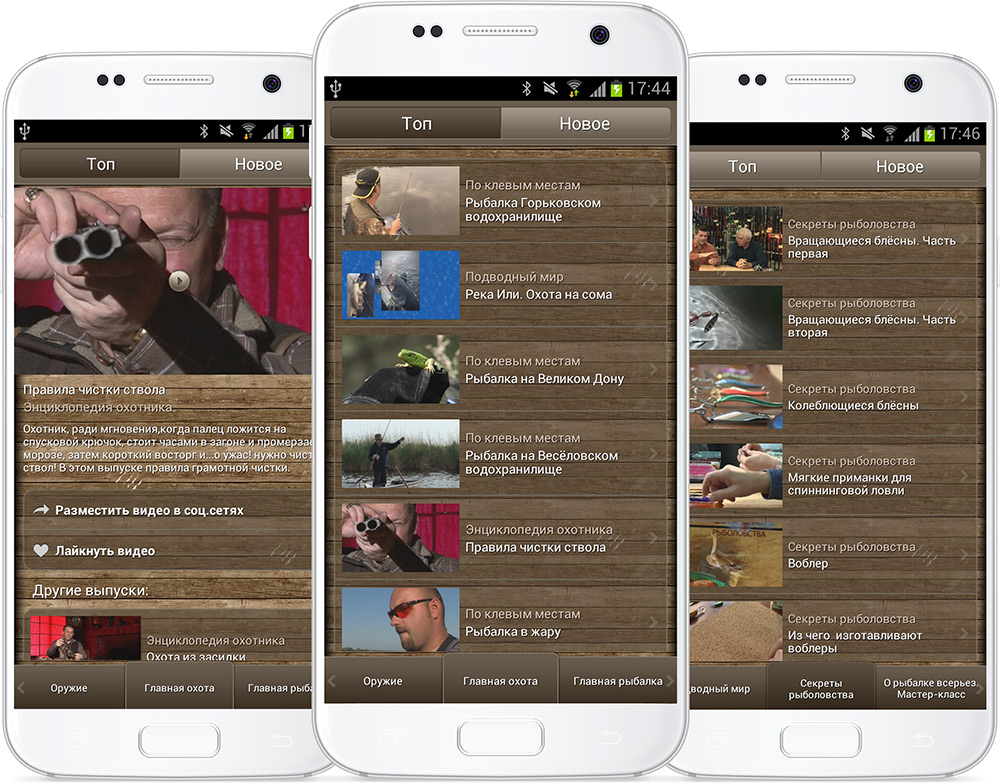 ---
BookReader: read and create your own books on your phone
iOS app for digitalized books. It's easy-to-use UI allows you to read your content without any problem. You are able to directly read the books downloaded from the AppStore. Commissioned by "SSN PHOTO".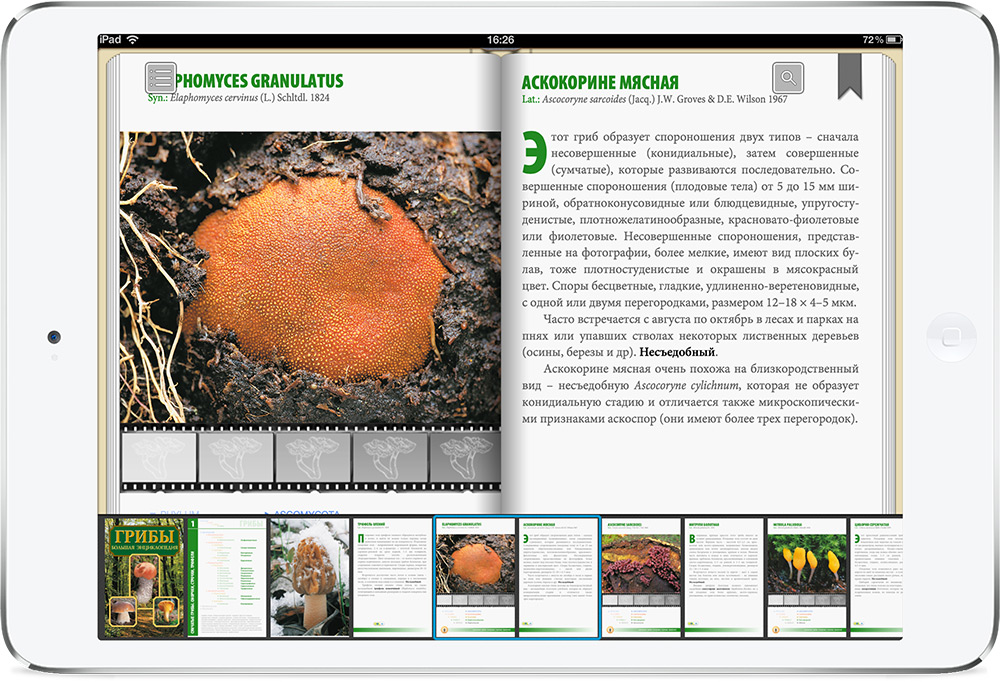 ---